Rainer Radow's Projects
Pardon - I have not translated that much content to English for now - please enjoy the pictures and videos!
Wood-Walker Roboter – 2016
James aus Texas und ich entwickeln gerade gemeinsam eine Steuerplatine für unser Robotterprojekt. Diese enthält einen Atmel ARM Prozessor, diverse Sensoren, das Batteriemanagement und die Motorsteuerung. Dazu habe ich wieder einen sechsbeinigen Krabbelrobotter designed - diesmal aus Holz. Ich stelle den Wood-Walker am 3./4. Oktober 2016 auf der MAKER Faire Berlin aus (Stand 51) - kommt doch einfach mal vorbei!
My Wood-Walker WordPress site was hacked and had to be shut down. I will gradually move technical information to this page - (as of 05/2020).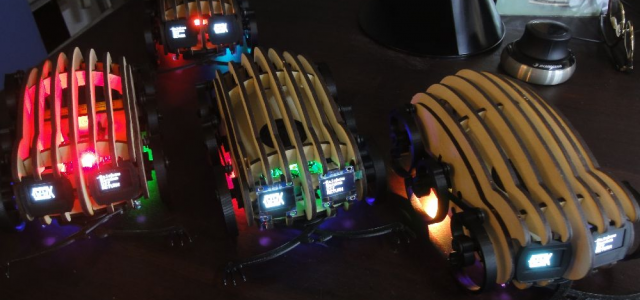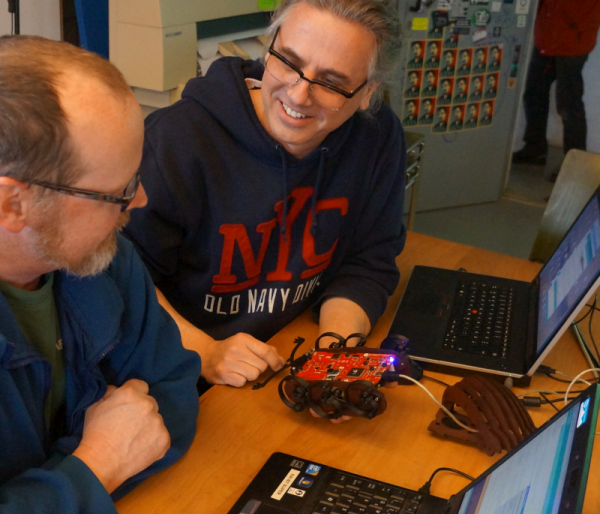 Presenting the Wood-Walker at the weekly Arduino Hannover gathering