Rainer Radow's Projects
Pardon - I have not translated that much content to English for now - please enjoy the pictures and videos!
Macropede Robot – 2014/15
Macropede - page under construction
Test print of the leg design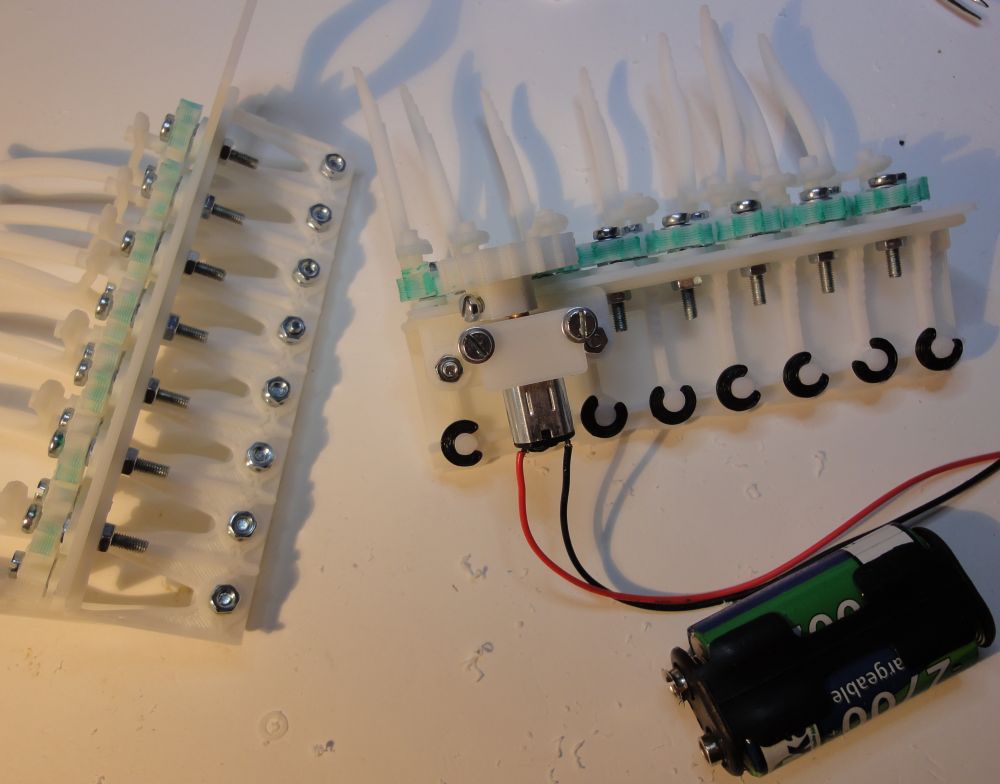 Various leg variations were developed, printed and tested
Test of the gear drive. The cranks on the gear later move the legs. I replaced the small geared motors later by rebuilt servos.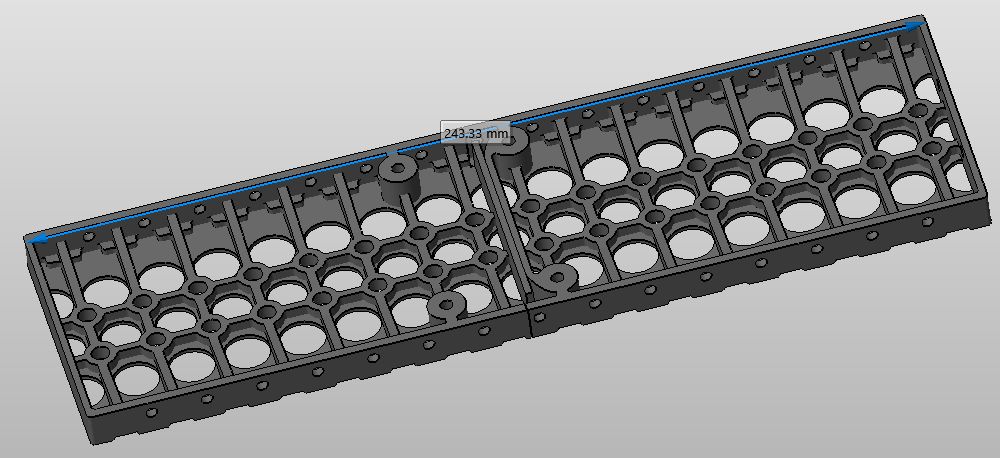 The frame construction had to be made in two parts because of its size for 3D printing.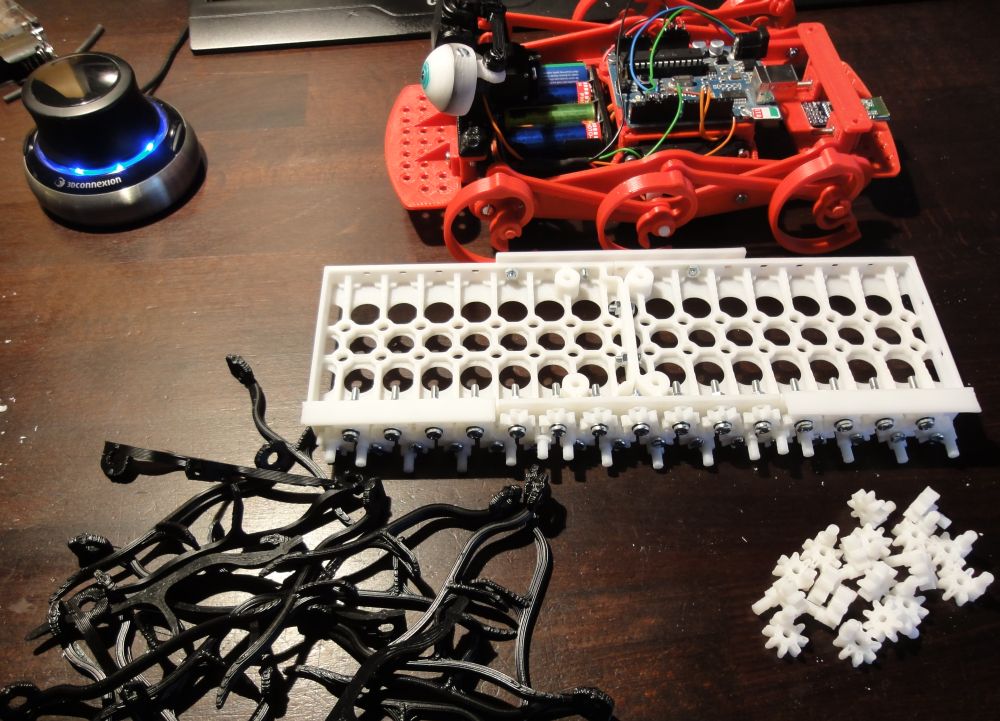 Various parts of my Macropede leged robot
Erster Laufversuch. Hier muss die Abstimmung der Beinbewegungen noch otimiert werden. Dazu waren die Zahnräder in einer anderen Position zueinander zu montieren.
Es bewegt sich per Wlan-Steuerung!
Animatronic Eyes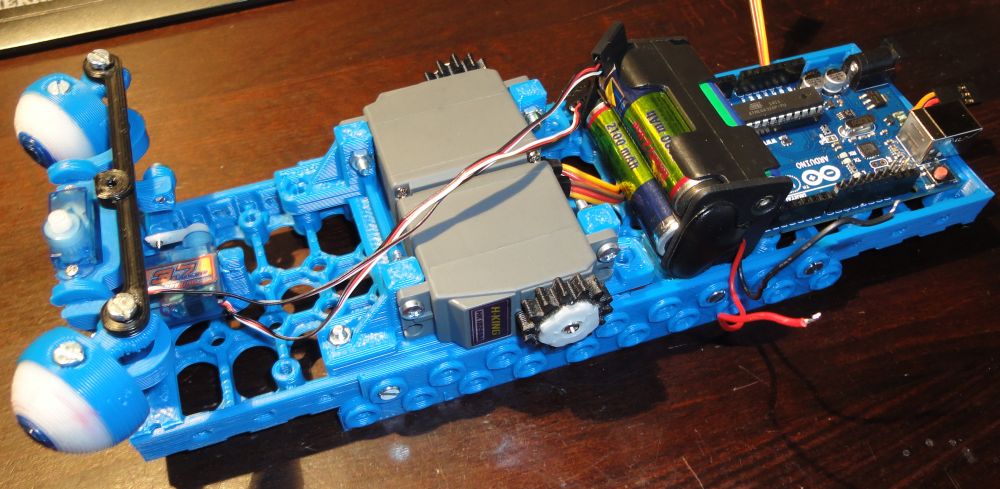 Laufroboter mit animierten Augen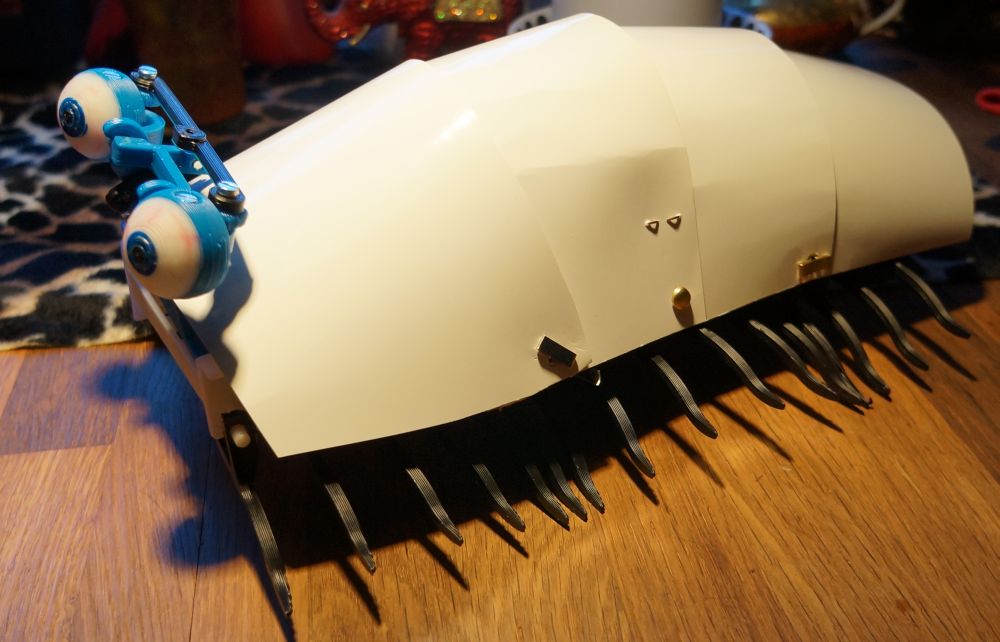 Der Macropede Roboter sollte auch einen Körper erhalten - anlehnung an eine Kellerassel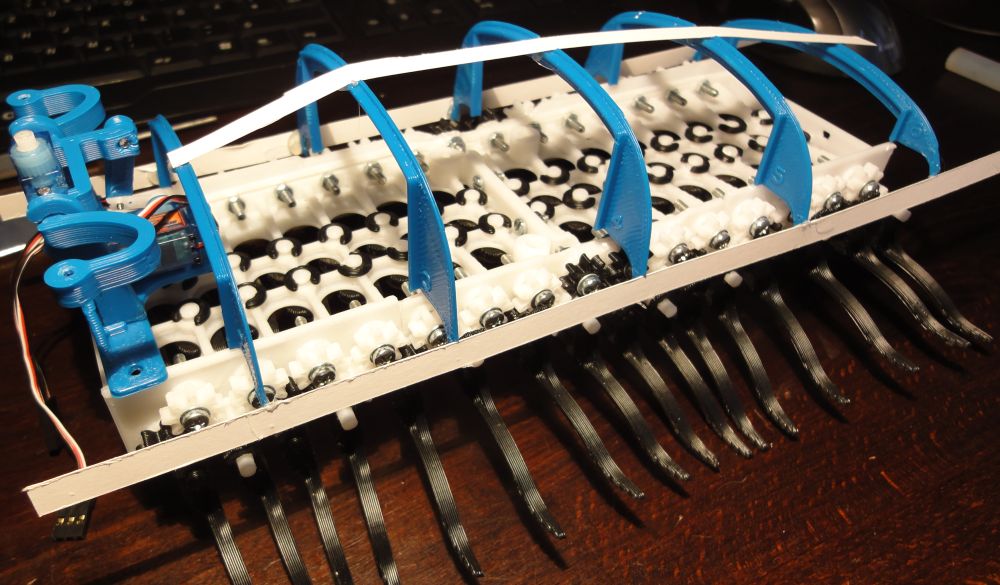 Unverkennbar mein Hang zum Bootsbau ;-)
MAKER Faire Hannover, Germany 2014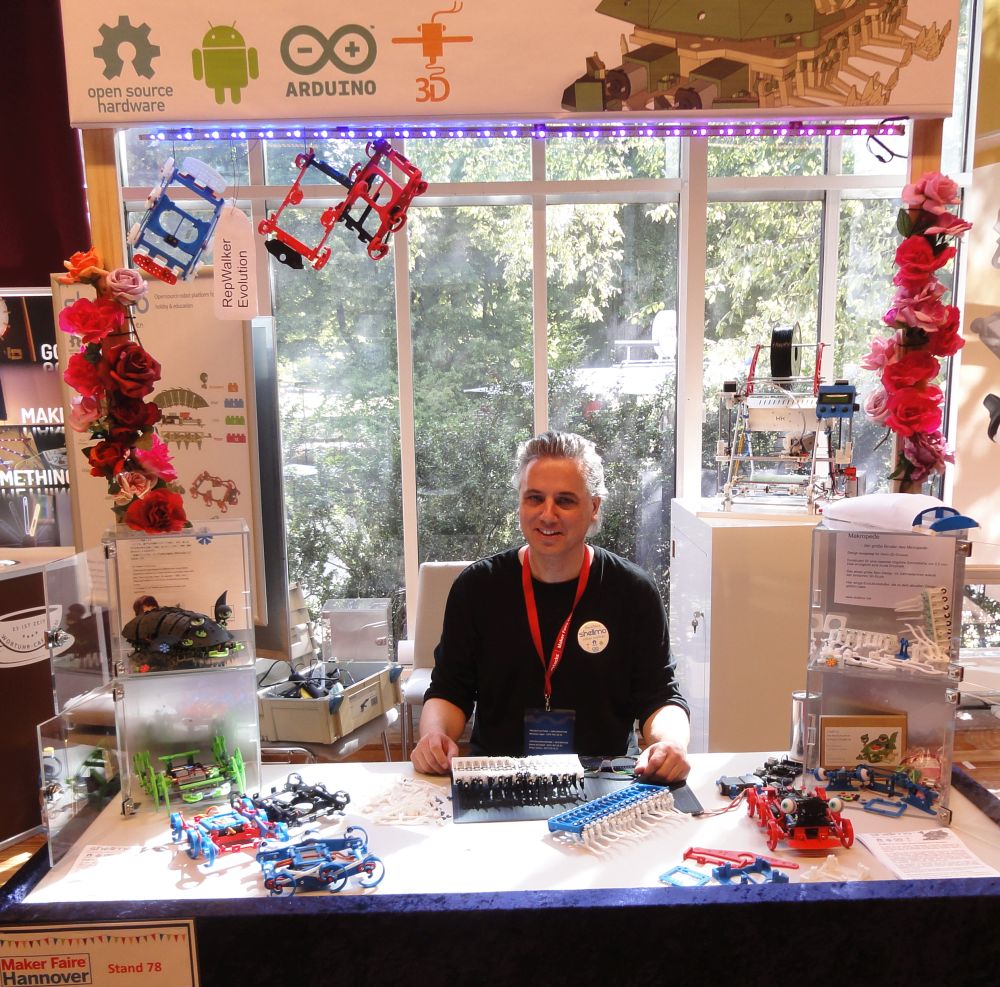 Auf der MAKER FAIRE 2014 habe ich alle meine 3D gedruckten Roboter vorgestellt