Rainer Radow's Projects
Pardon - I have not translated that much content to English for now - please enjoy the pictures and videos!
Pick and place machine - my own design
I have developed and built a Pick & Place machine for assembling circuit boards. Because essential components were lasered from MDF panels, I call it 'Wood Placer'.
02/2019: Die Feeder sind jetzt voll Einsatzfähig.
Upgrading with SMD component feeders - 2018-10
To properly store the feeder, I use a drawer in my hanging file.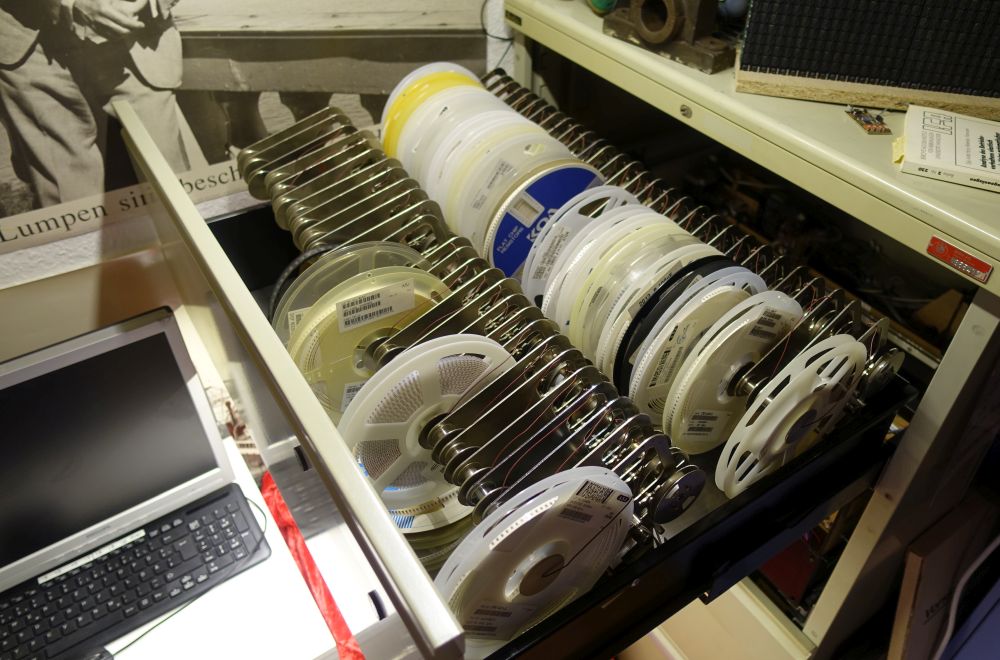 Feeder Aufbewahrung auf speziell konstruierten Parkleisten
45 Feeder 8 mm, 12 Feeder 12 mm und 1x 16 mm - 2018-10
Erster Test mit kommerziellen Feedern - Produktion des LongRa Arduino Zero Boards. Herbst 2018.
Erste Gehversuche - 2016-06
Erste Probeläufe der Maschine - noch mit flachen Streifenhaltern ohne Keilunterstützung. 06/2016.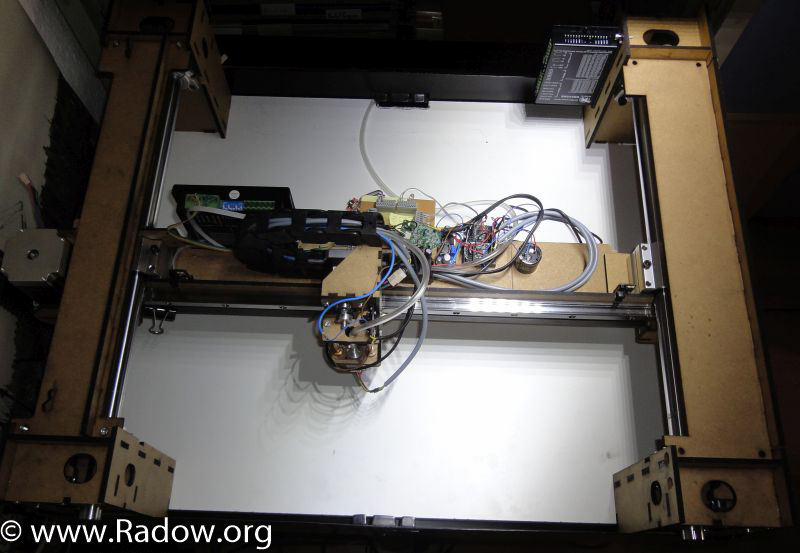 Erster Probeaufbau noch nicht vollständig verdrahtet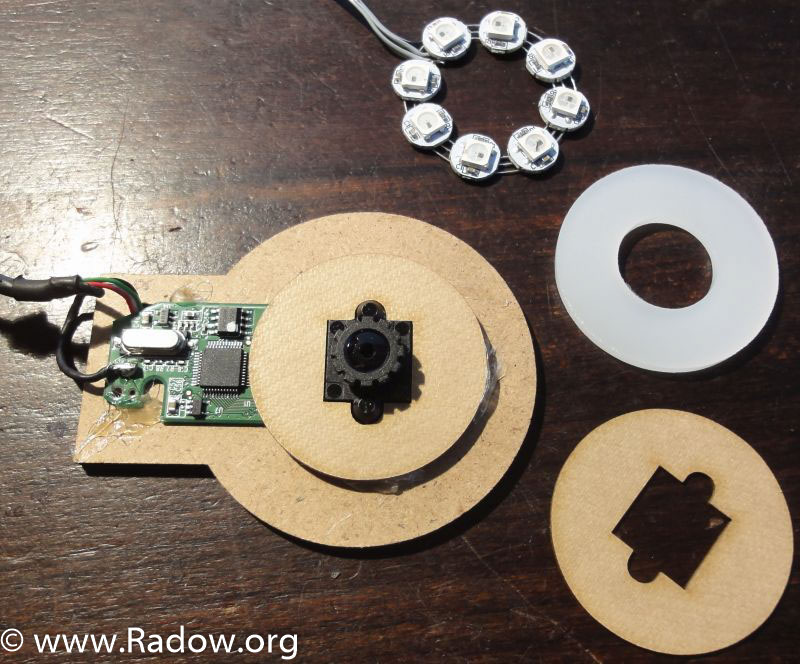 Aus einer 30 € Webcam ausgebautes Kameramodul mit MDF Halter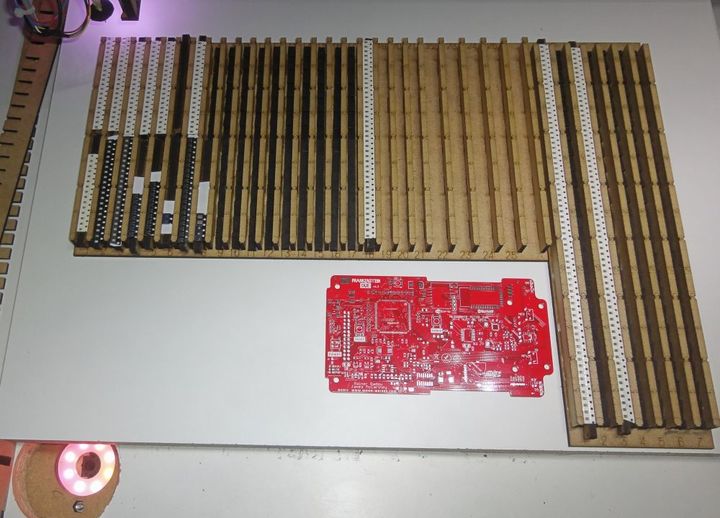 Bauteil Trays aus MDF gelasert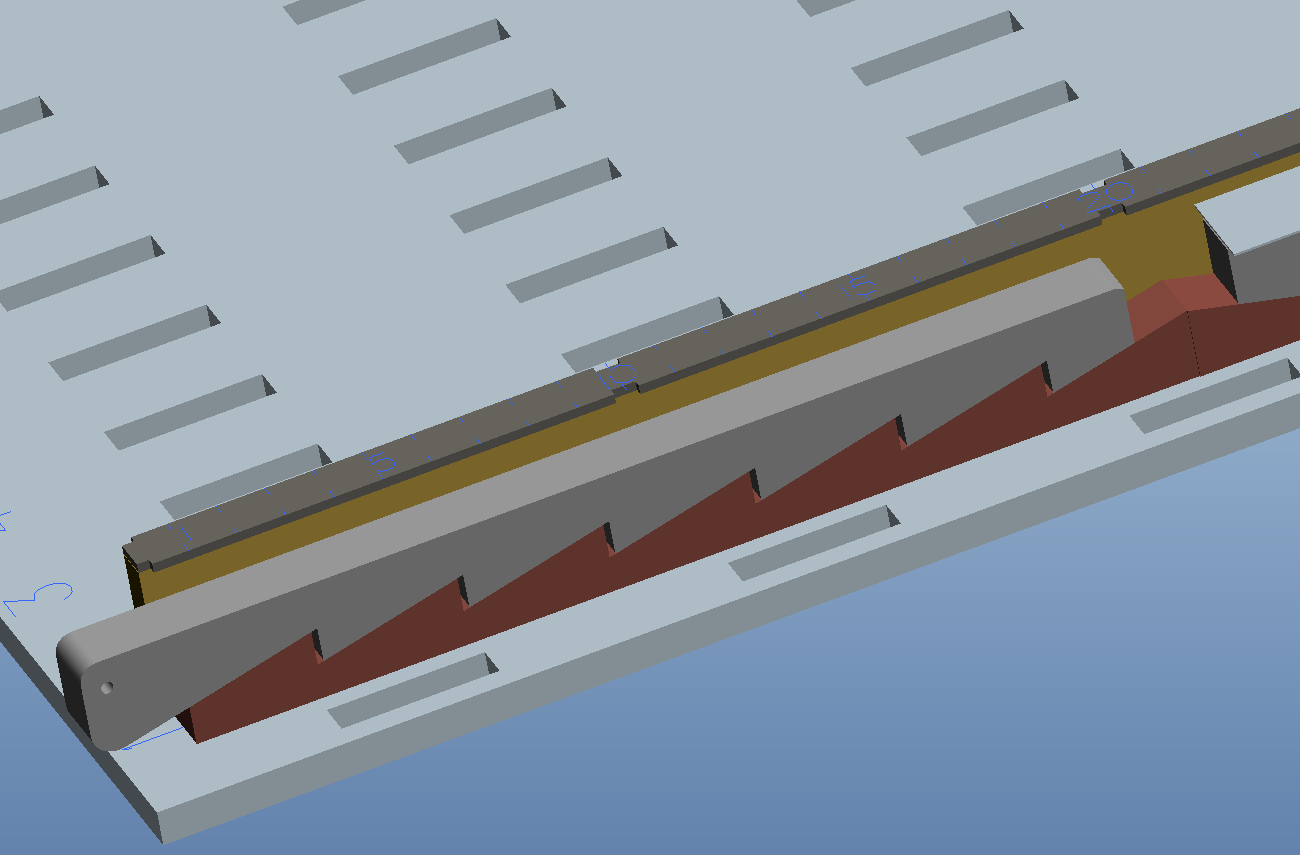 Keilsystem zum sicheren Festsetzen der Bauteilstreifen im Tray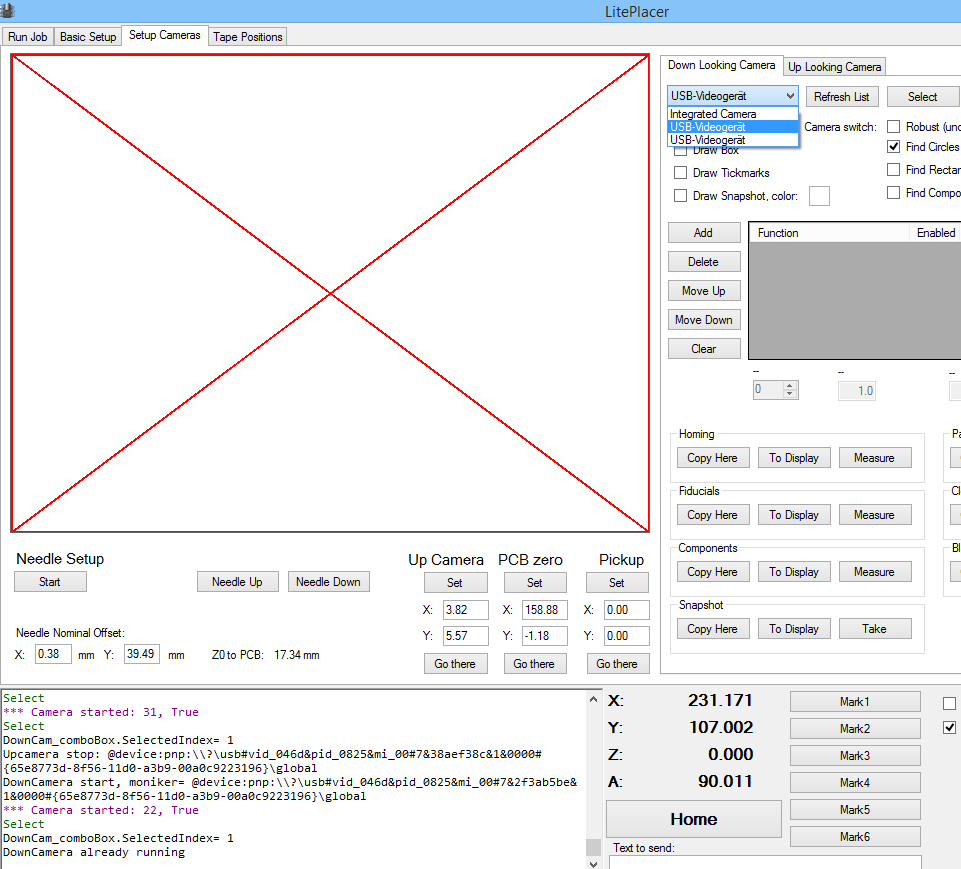 Lite-Placer Software - Screenshot
Bestückungsbeispiele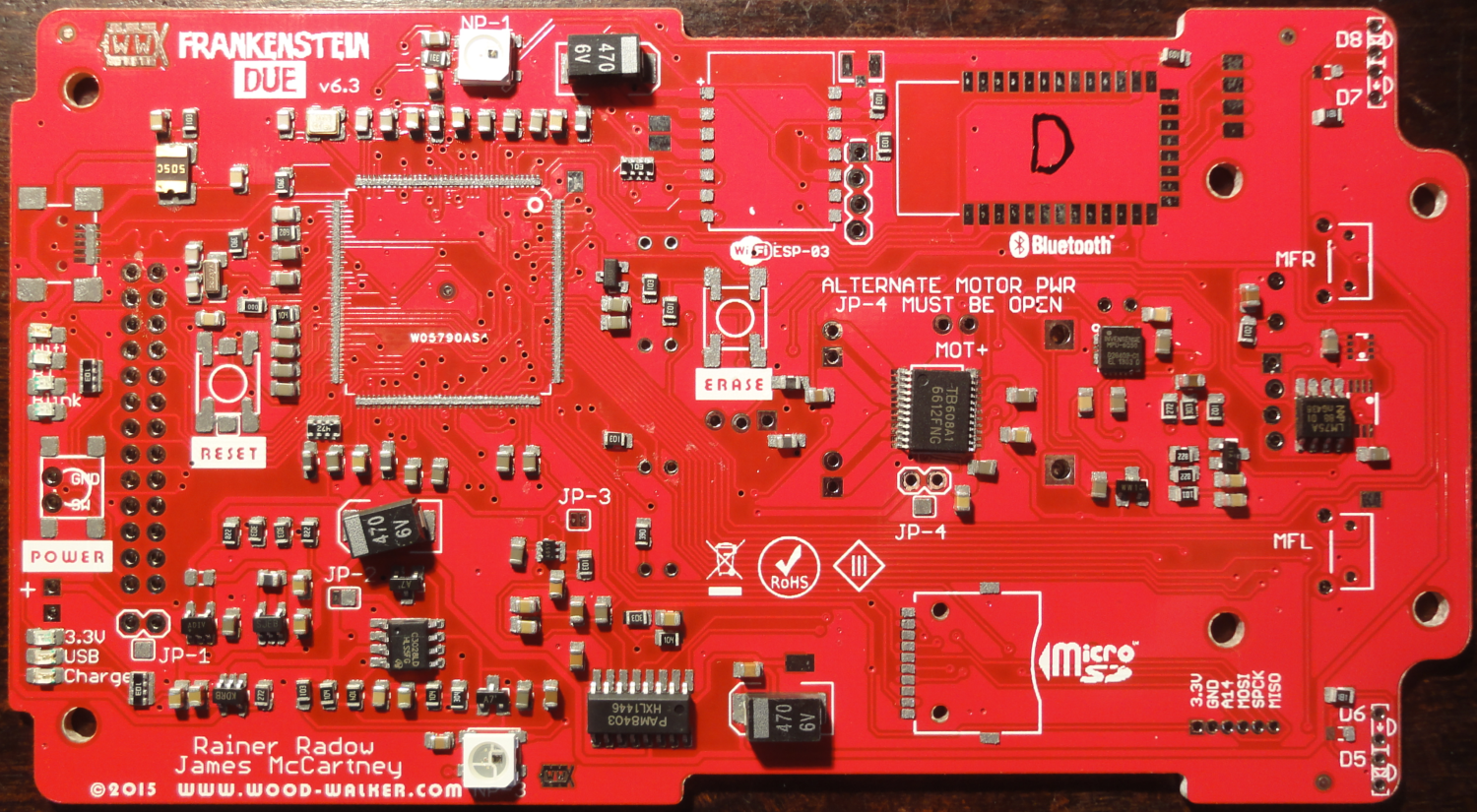 Erste bestückte Platine - alles noch ein wenig krummschief ;-)