Rainer Radow's Projects
Pardon - I have not translated that much content to English for now - please enjoy the pictures and videos!
Walky Robot – 2017
Japanese original
While searching for walking robots I found the paper robots of the Japanese Kikousya? . He has built several models of this type and describes them on his web page . I instantly "fell in love" with these creatures and wanted to recreate them. The Japanese original was not available at that time and its builder did not respond to my mail.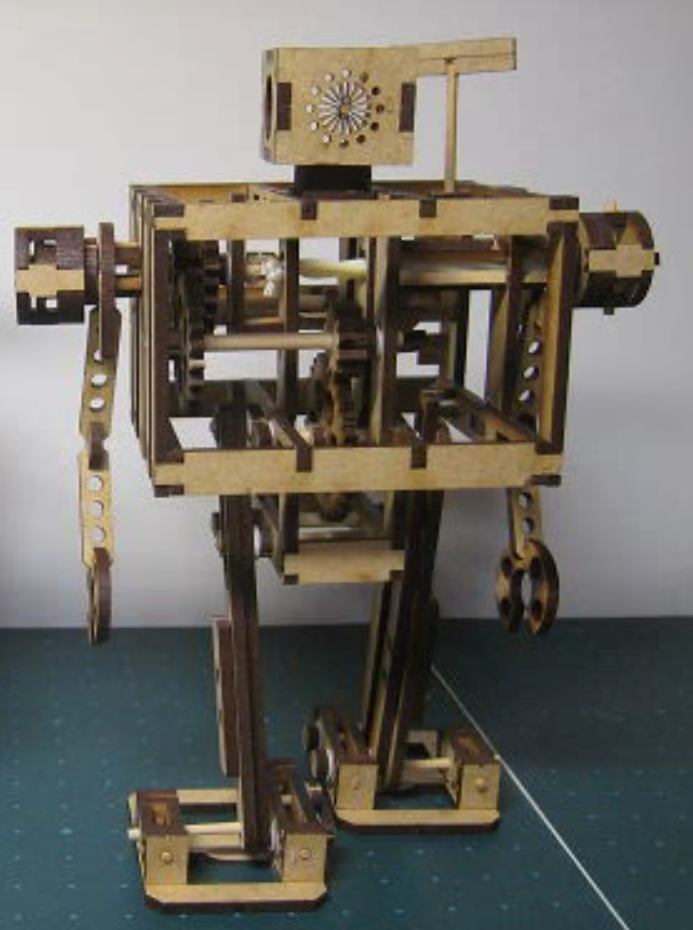 For replication, only the photos and videos available on the Internet were available. The locomotion of this walking robot is based on the mechanically forcibly controlled equilibrium displacement of his upper body and the synchronized movement of the thereby relieved leg. Its general principle of motion I have understood by 3D simulation. Subsequently, some real prototypes were necessary until the first safe step could be realized.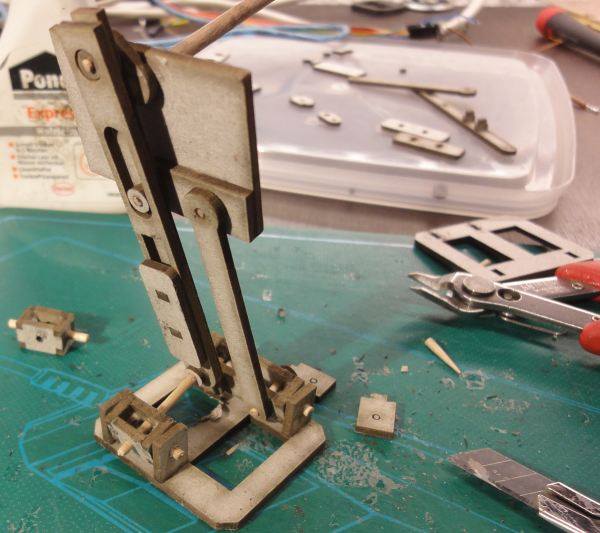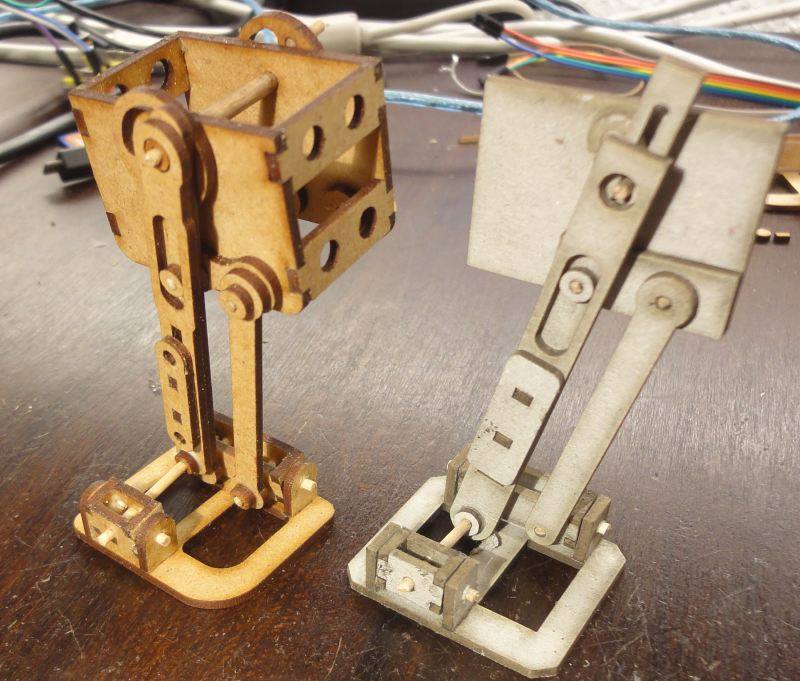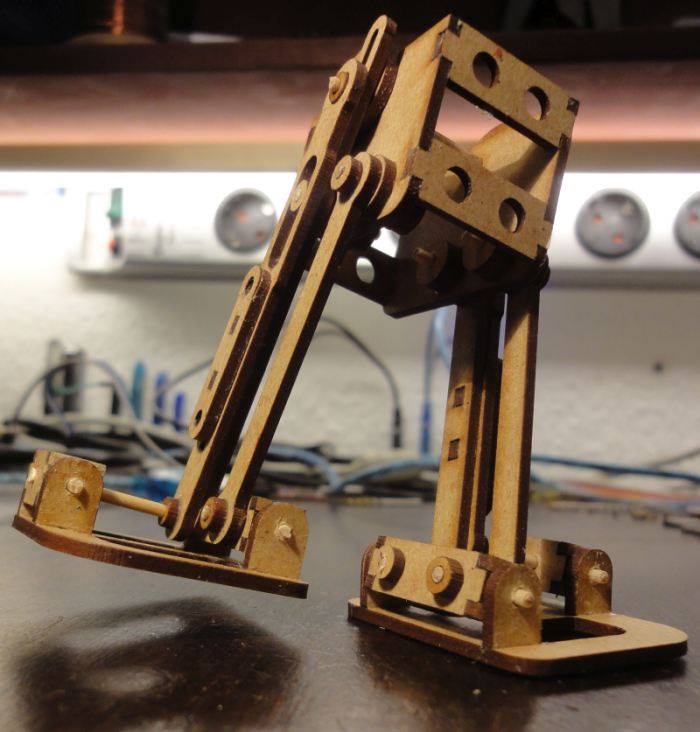 My lasered construction consists of a 1.5 mm thick wood material, which is extremely durable due to its long-fiber structure. The gears have an involute toothing in module 1.2 and were made of 3 mm thick material. The axles are made from 1.8 mm thick toothpicks. Wood glue holds everything together.
MySteam Punk Design
Based on old movements, I have designed the "chest" as an open steam punk frame construction.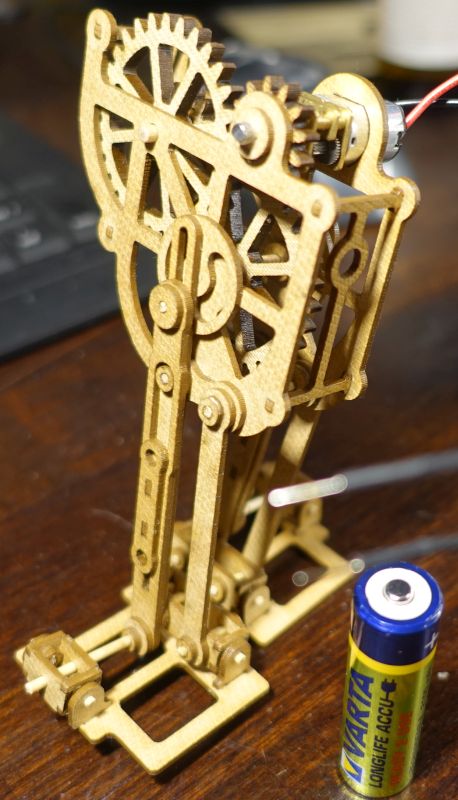 Thanks to a special wood material, I was able to carry out my construction quite filigree.
My Walky robot is able to carry its 1.5 volt drive battery itself. This model currently runs completely without electronics and only straight and is therefore wonderfully electromechanical ...