Rainer Radow's Projects
Pardon - I have not translated that much content to English for now - please enjoy the pictures and videos!
CNC Portal milling machine - 2013
In 2012, I needed a fast-moving, high-speed 3D milling machine to make plastic cast models for my steamboat engine with a spindle motor with at least 10,000 rpm. My slideway-equipped MARK VII Milling Machine with its heavy Z axis and the max 1,600 rpm at the tool spindle thus departed for this task. Portal milling machines available on the Internet had either this or that weakness or would be too expensive for what they offer. Furthermore, I needed the largest possible gantry height for casting model construction. With my friend Dieter we decided to build two such machines ourself.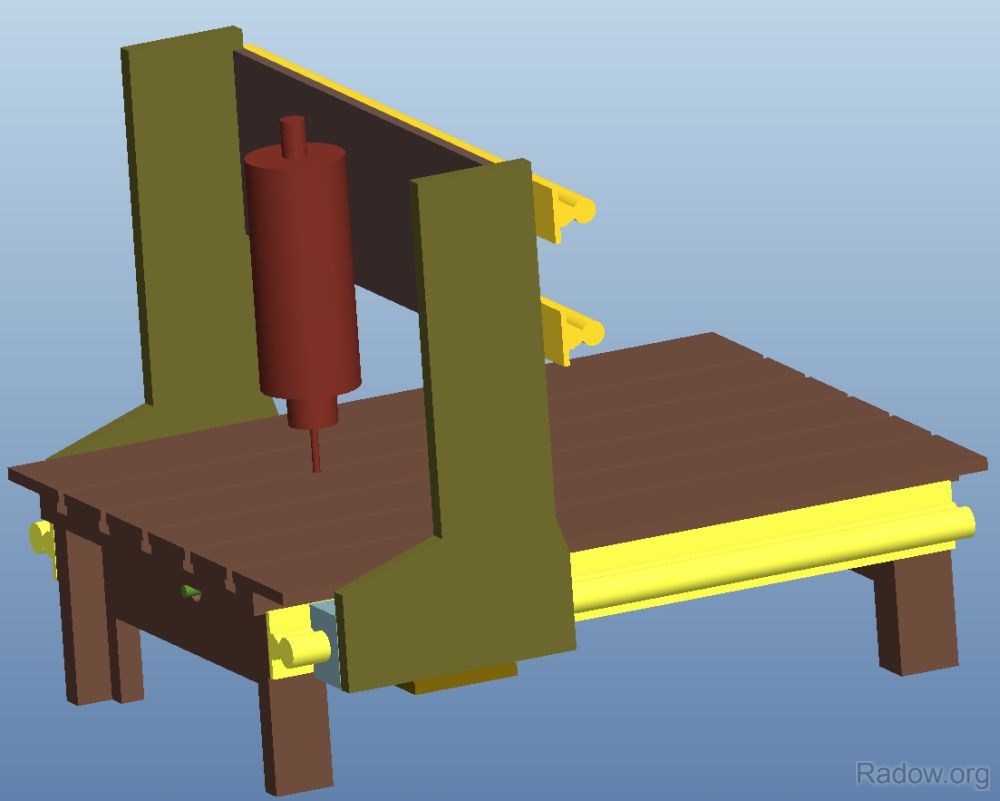 1. Idee zu meiner CNC Portalfräse in CAD (Radow ©)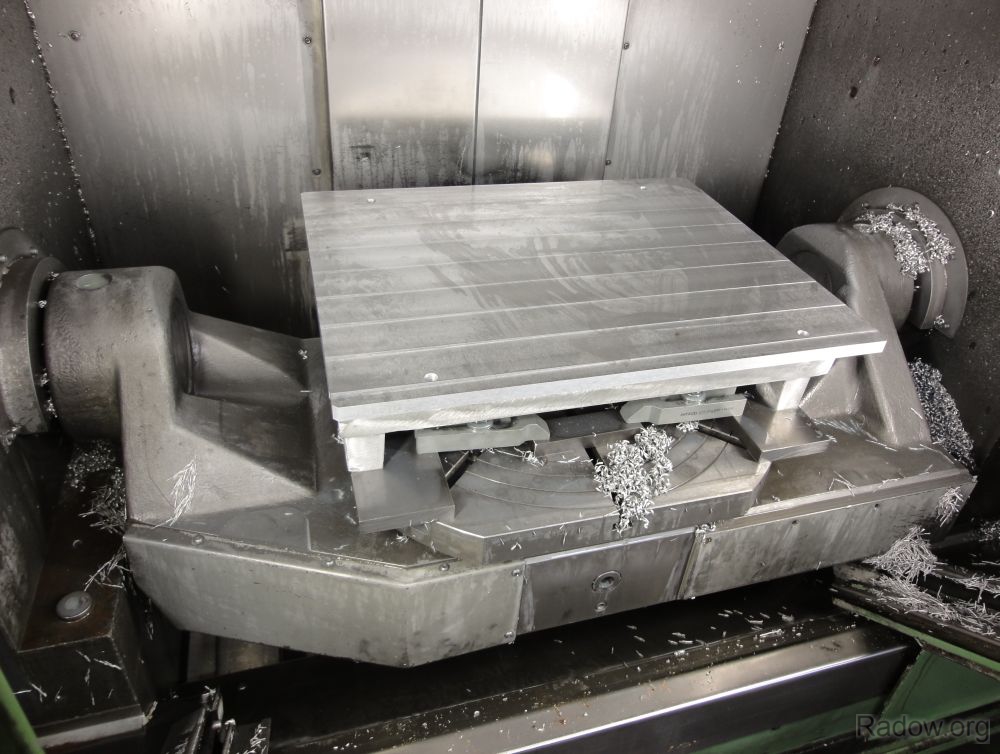 Bearbeitung des Fräsentisch (Radow ©)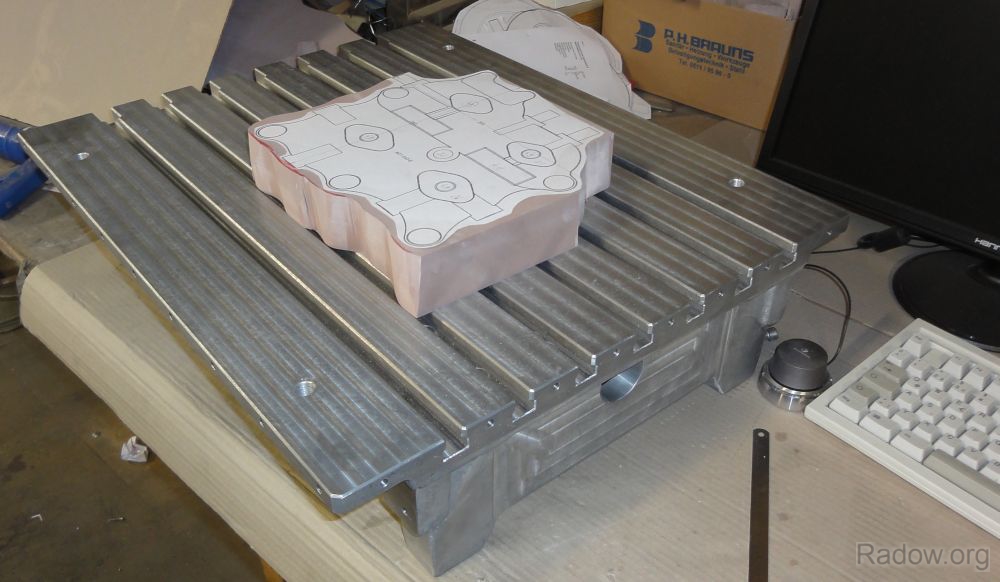 Fertiger Tisch mit zukünftigem Werkstück (Radow ©)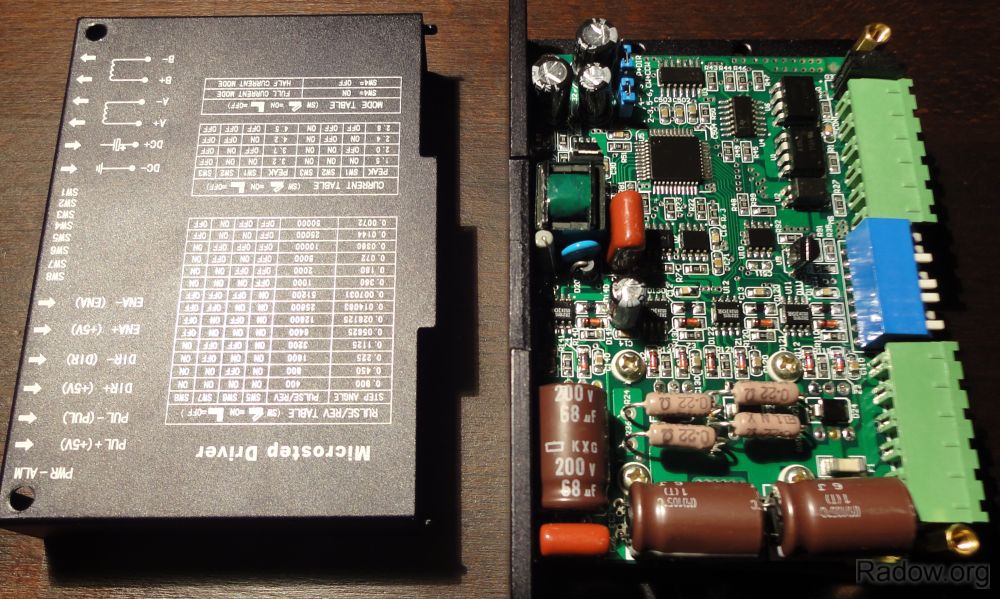 Schrittmotorsteuerung - geöffnet (Radow ©)
NEMA 23 Schrittmotore - 2 Nm für die Z-Achse, 3 Nm für die X- und Y-Achse (Radow © )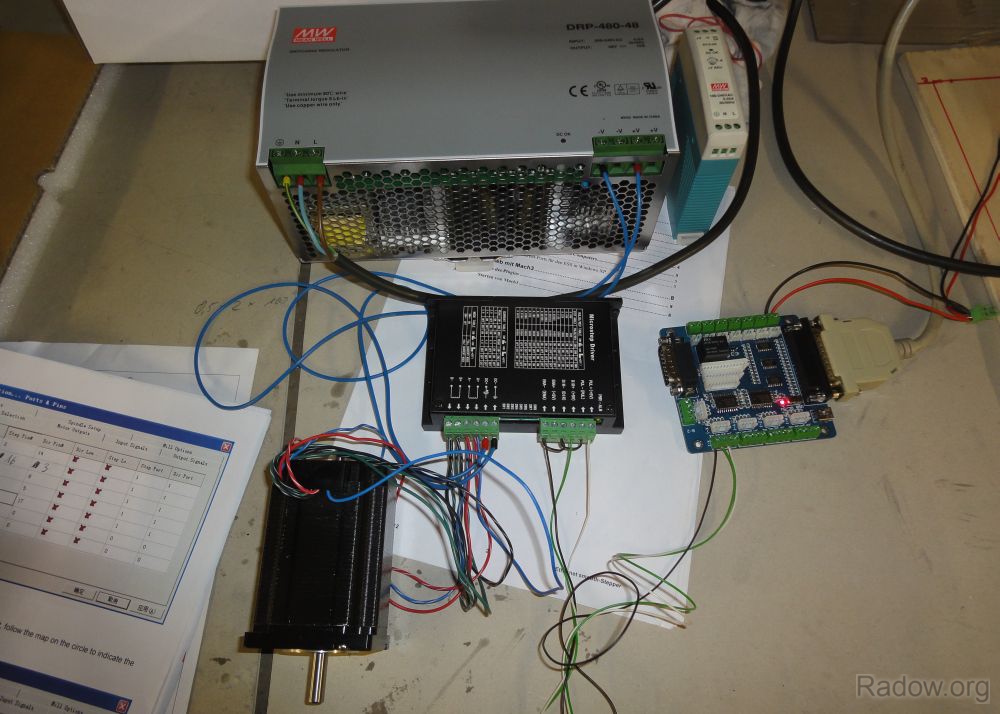 Schrittmotorsteuerung - Testaufbau (Radow ©)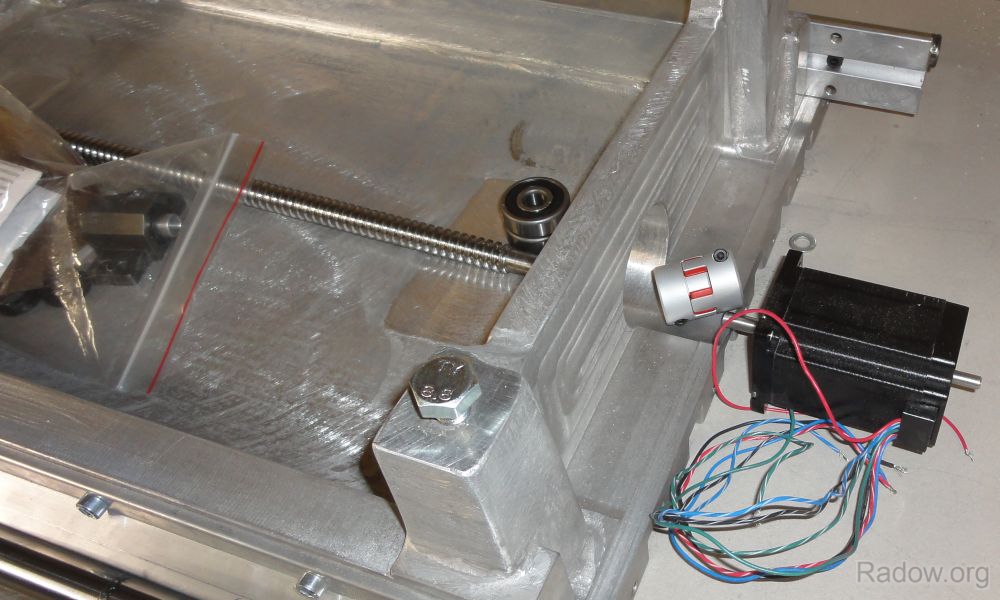 Y-Achse - Tisch von unten - Antrieb über zentrale Spindel (Radow © )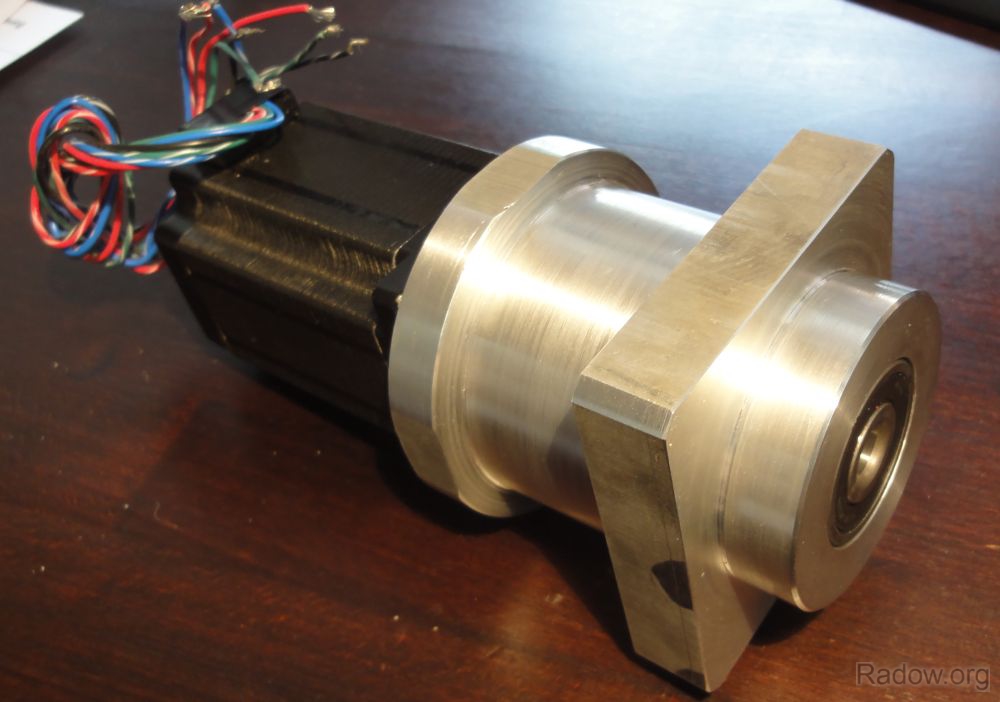 Gehäuse für Schrittmotor mit integriertem Festlager und Kupplung (Radow © )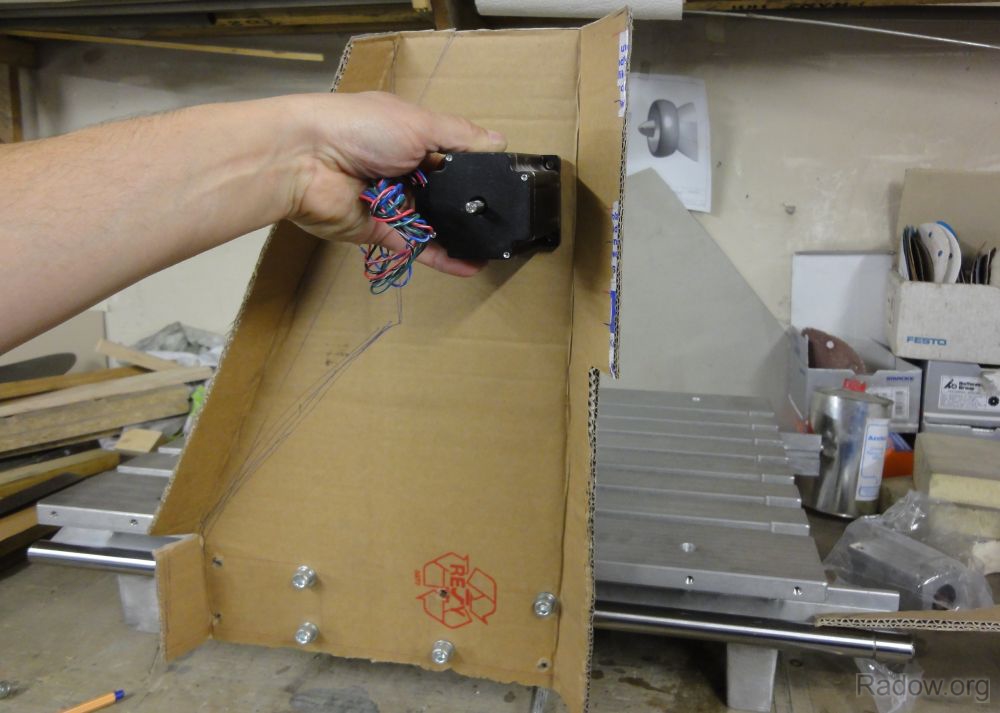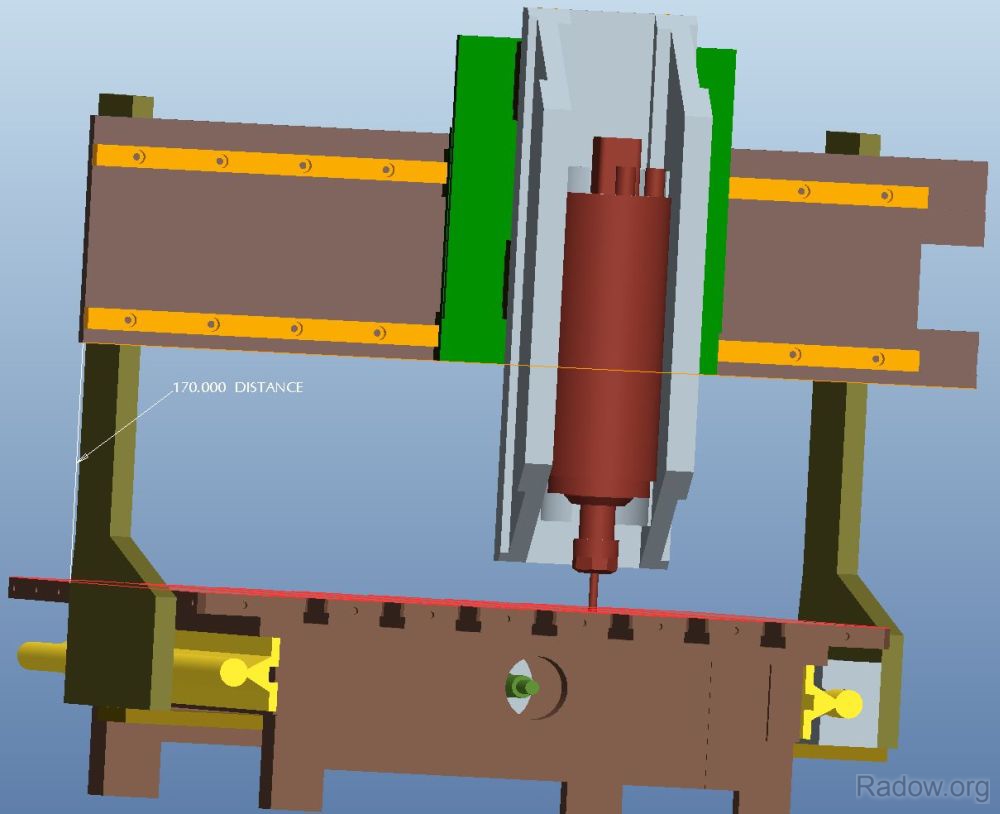 Designstudie mit 170 mm Portalhöhe. Realisiert habe ich schließlich 200 mm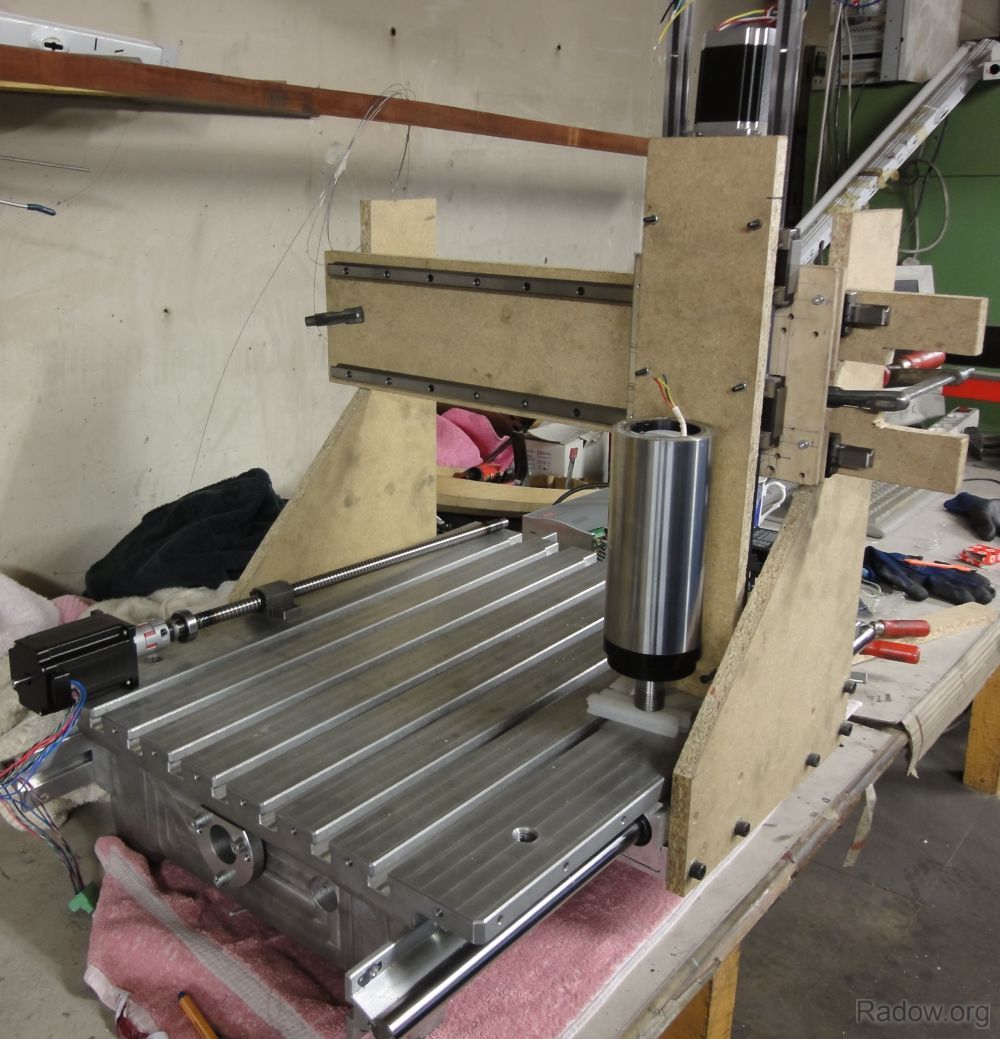 Testaufbau aus Spanplatten (Radow © )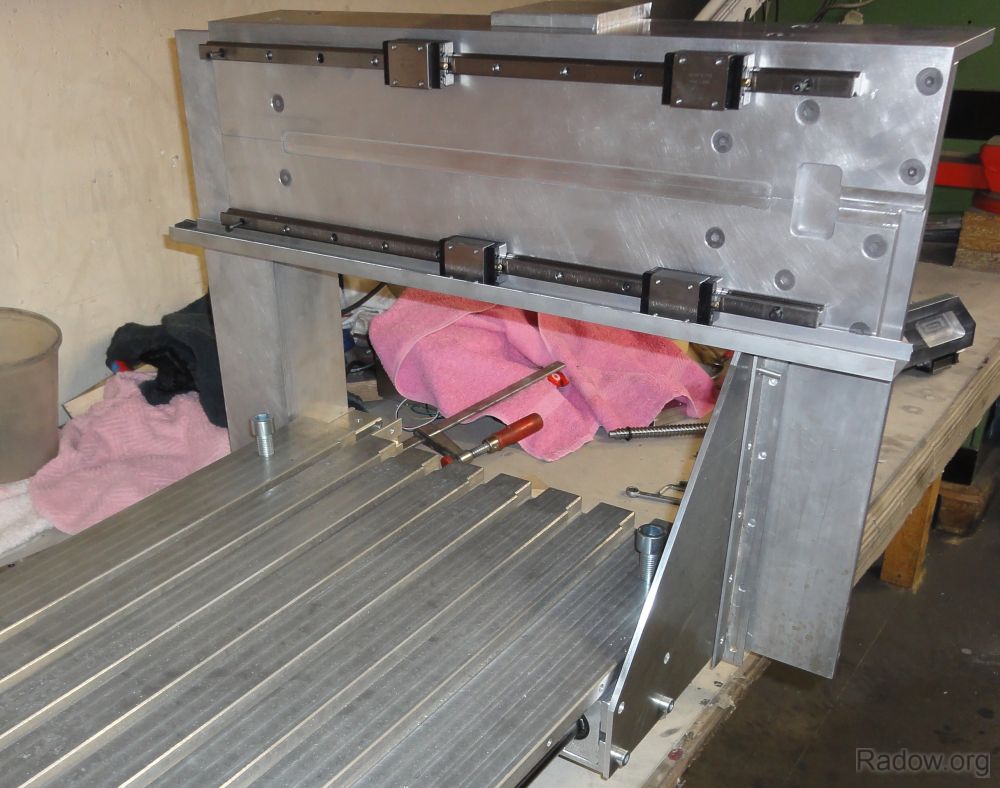 Portal mit Stützdreieck und Linearschienen (Radow © )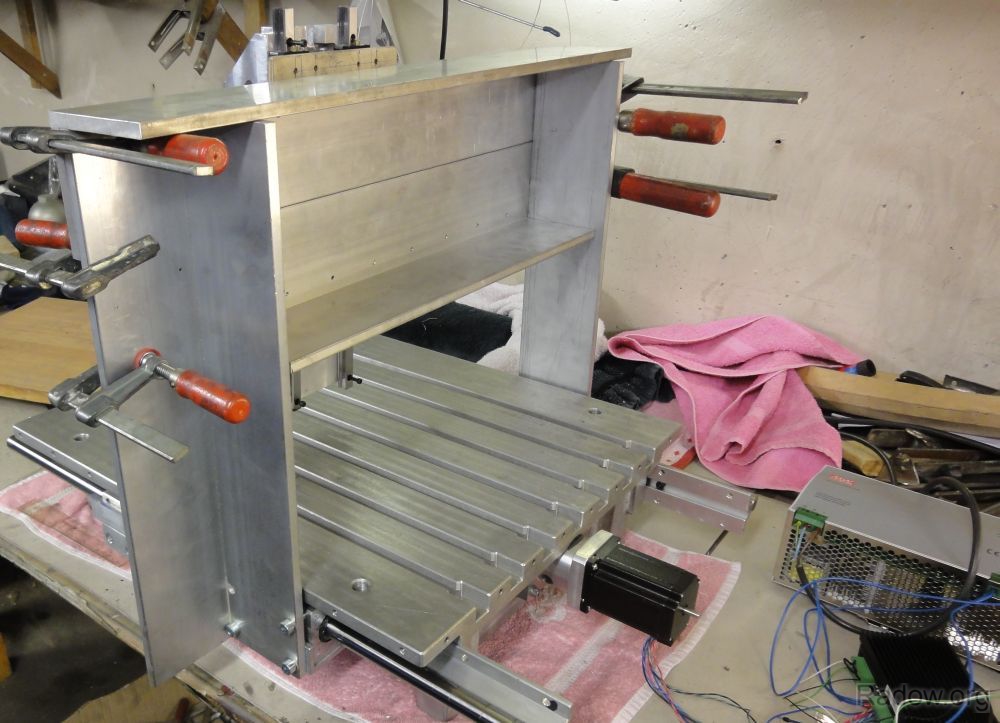 Rückansicht der Portals aus 100 x 100 x 10 Winkelprofil (Radow © )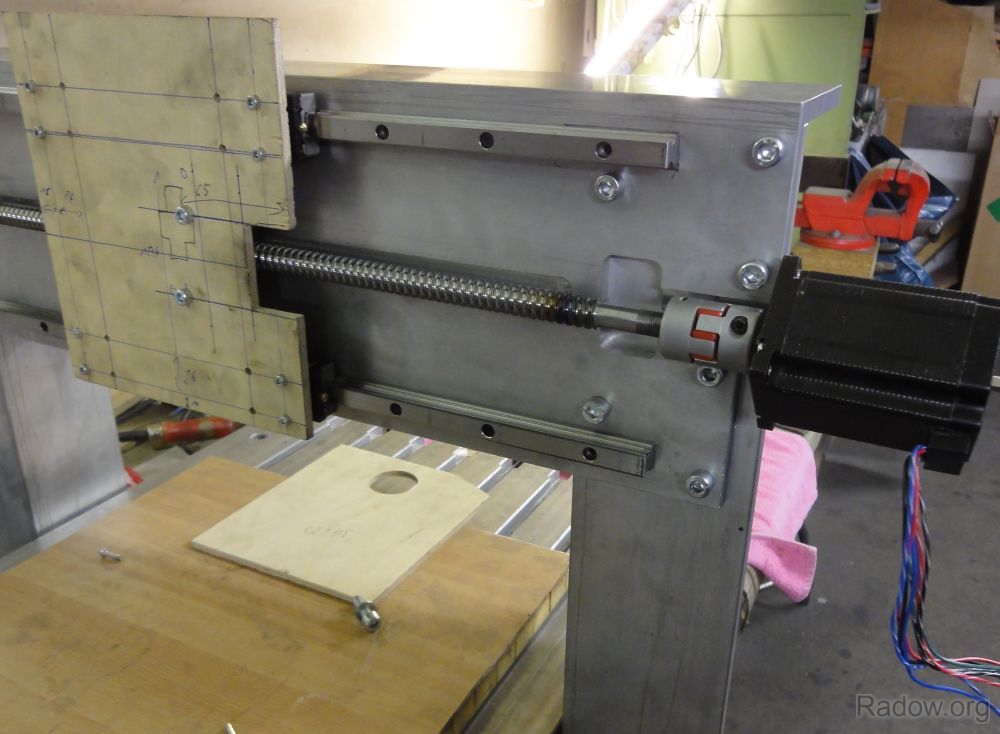 Unteres X/Z-Knotenblech mit Aufnahme der X-Achs Spindelmutter (Radow © )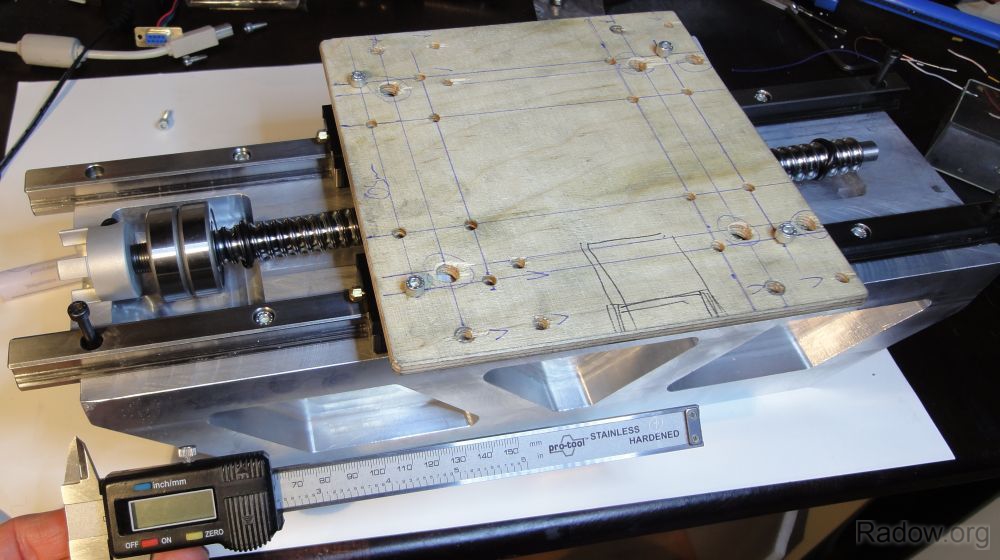 Oberes X/Z-Knotenblech mit Aufnahme der Z-Achs Spindelmutter (Radow © )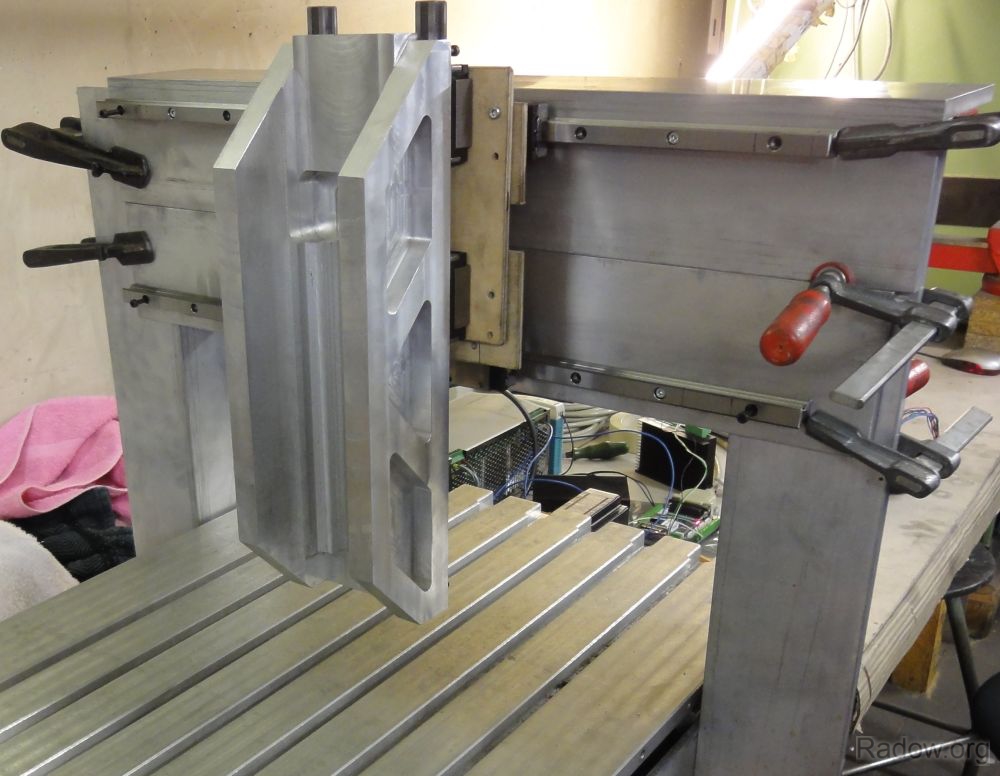 Oberes und unteres X/Z-Knotenblech verschraubt (Radow © 2012-11-16)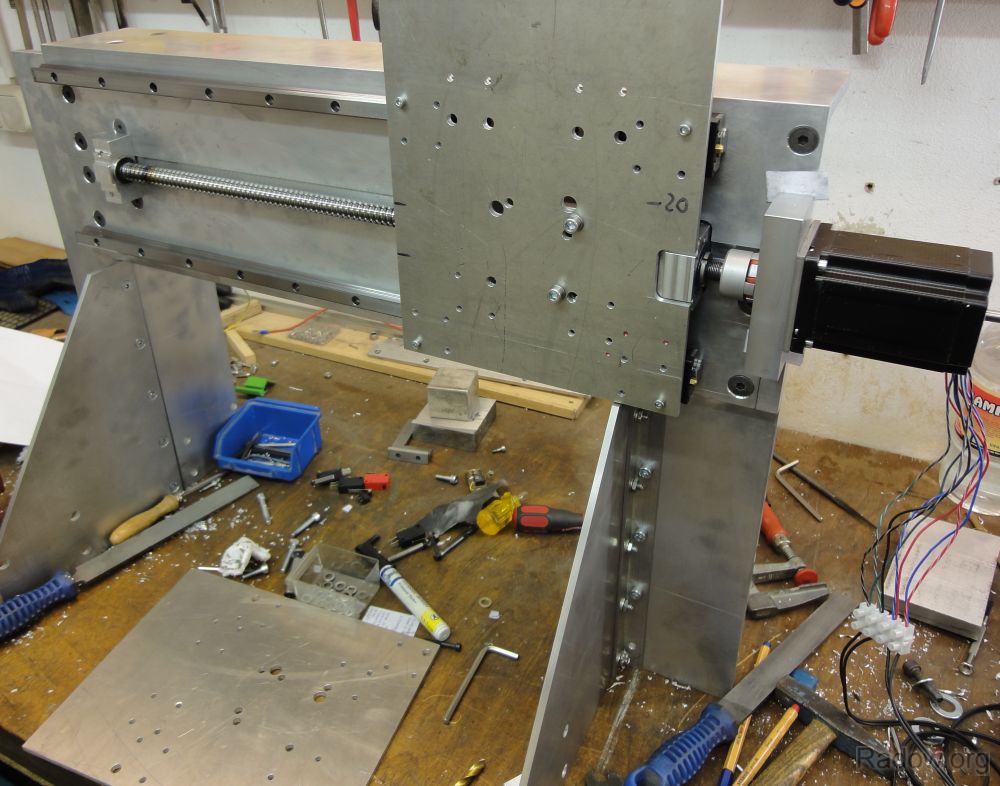 Unteres X/Z-Knotenblech mit Aussparung für Spindellager (Festlagerseite) (Radow © )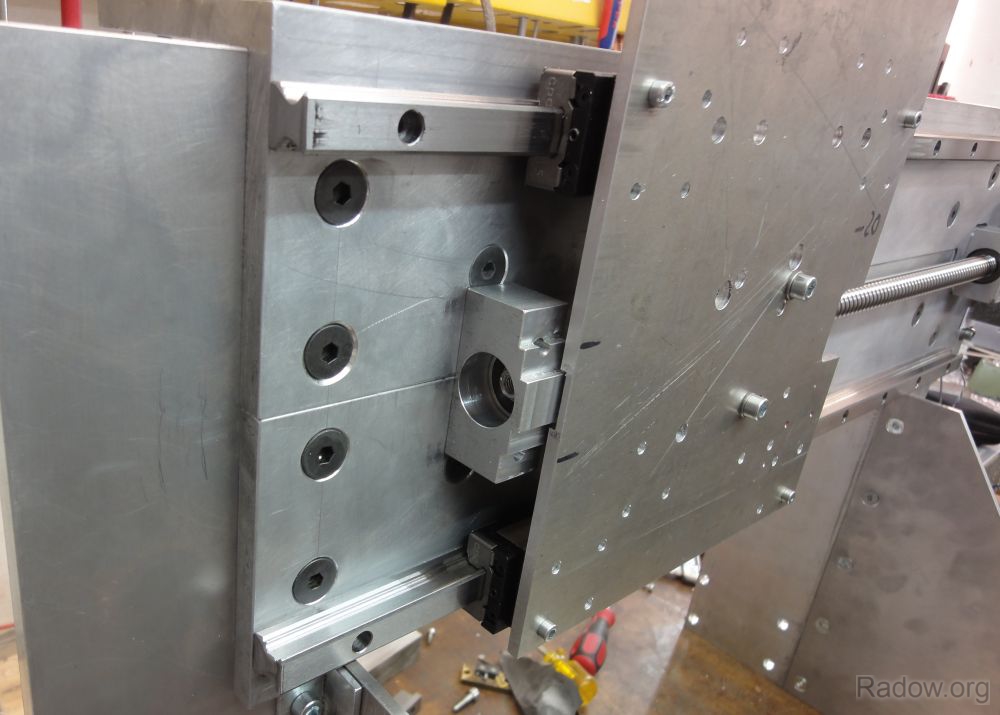 Unteres X/Z-Knotenblech mit Aussparung für Spindellager (Loslagerseite) (Radow © )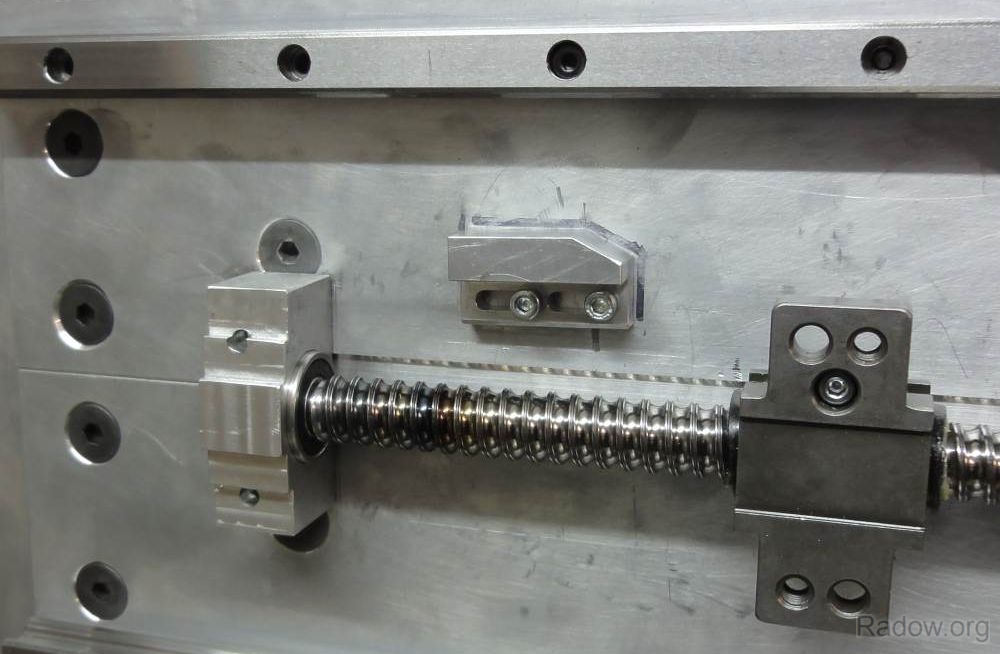 X-Spindellager und einstellbare Schaltnocke für Endschalter (Radow © )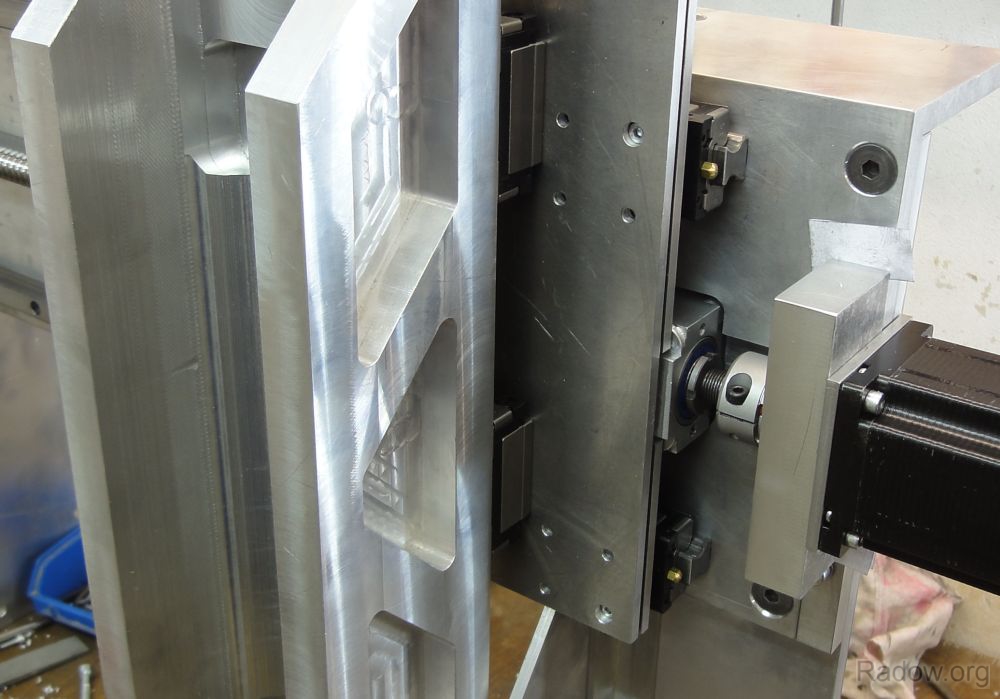 Z-Achse montiert - es fehlen noch ein paar Schrauben! (Radow © )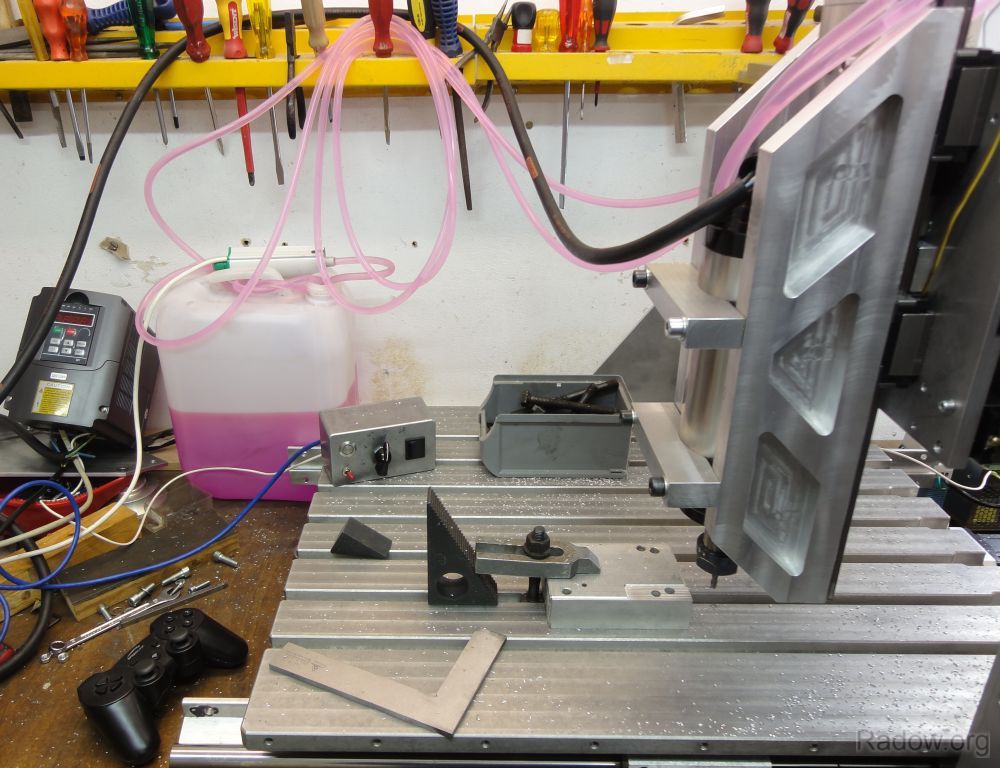 Probefräsen mit fliegenden Leitungen - vorderes Stützdereiecke am Portal noch nicht montiert (Radow © )
Ausrichten der Geometrie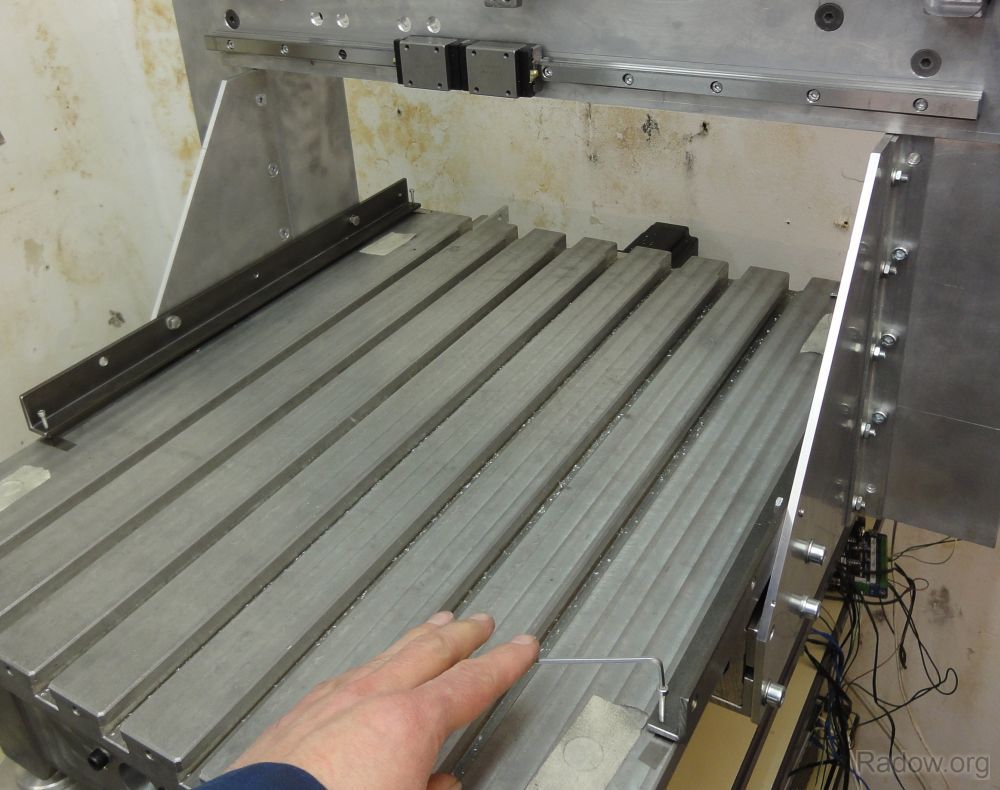 Hilfswinkel zum Ausrichten des Portals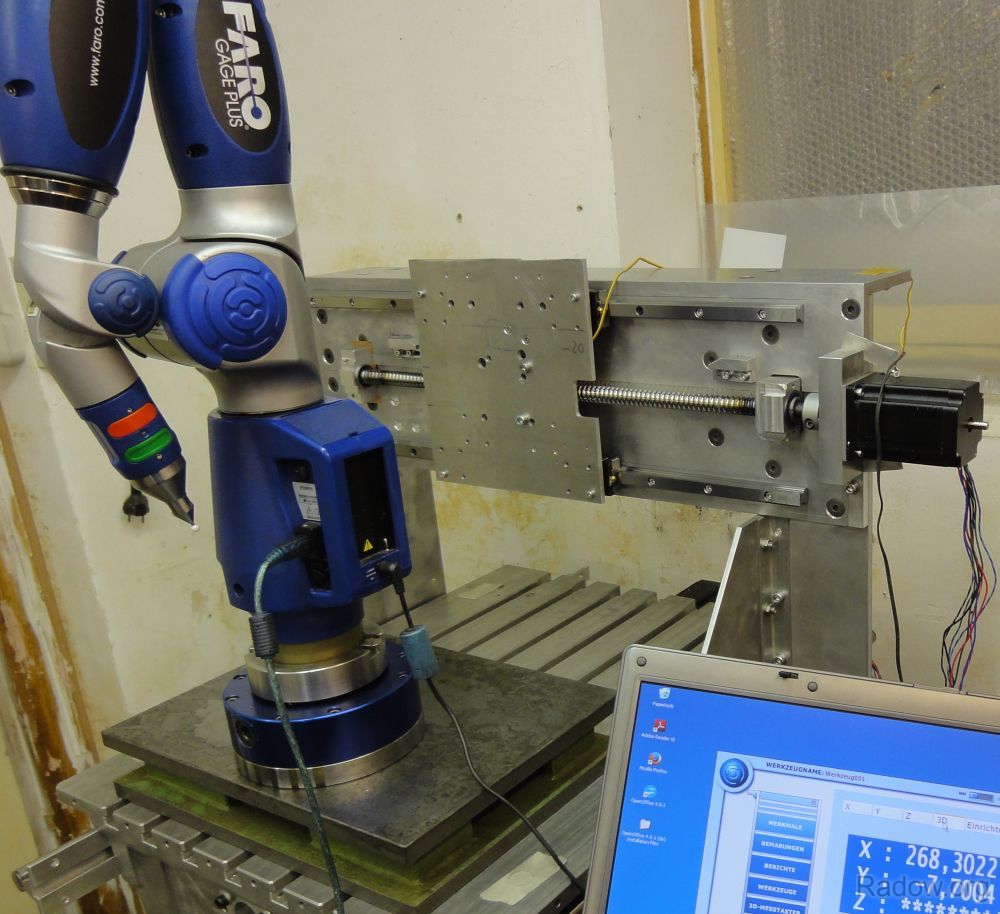 Vermessung des Portals, der X-Linearschiene und der X/Z-Knotenplatte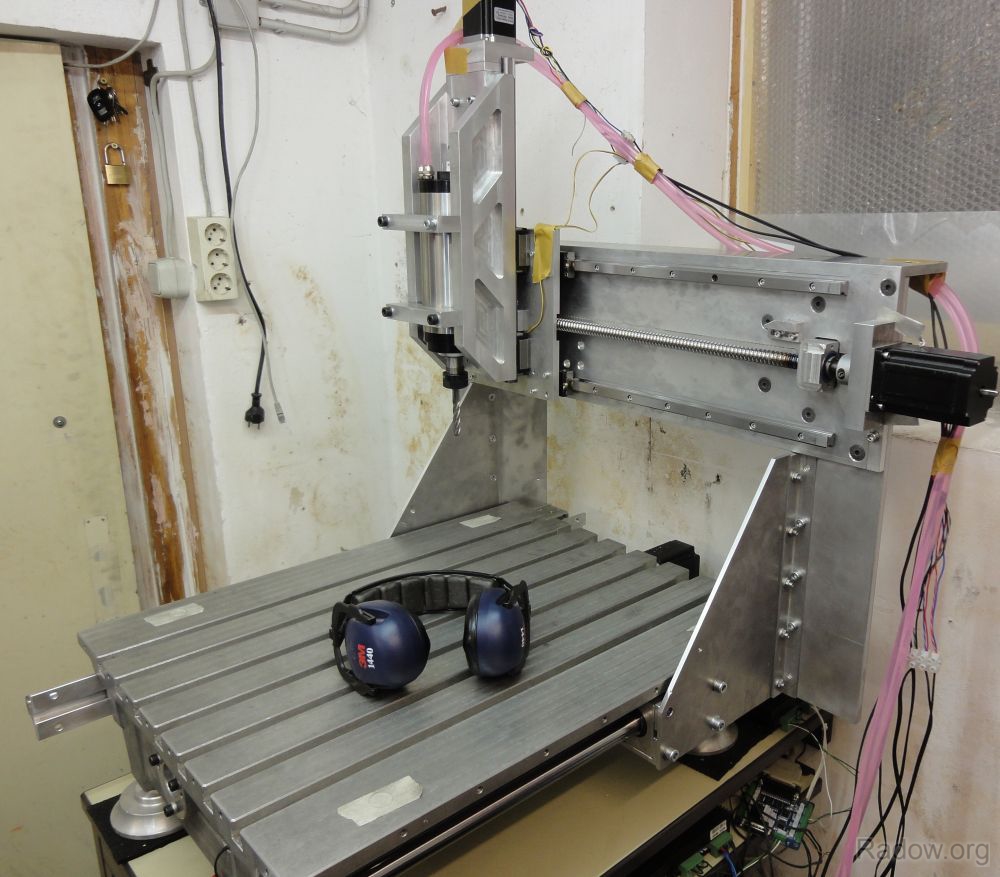 Fertige Mechanik der CNC Portalfräse
Schleppkette für die Z- und X-Achse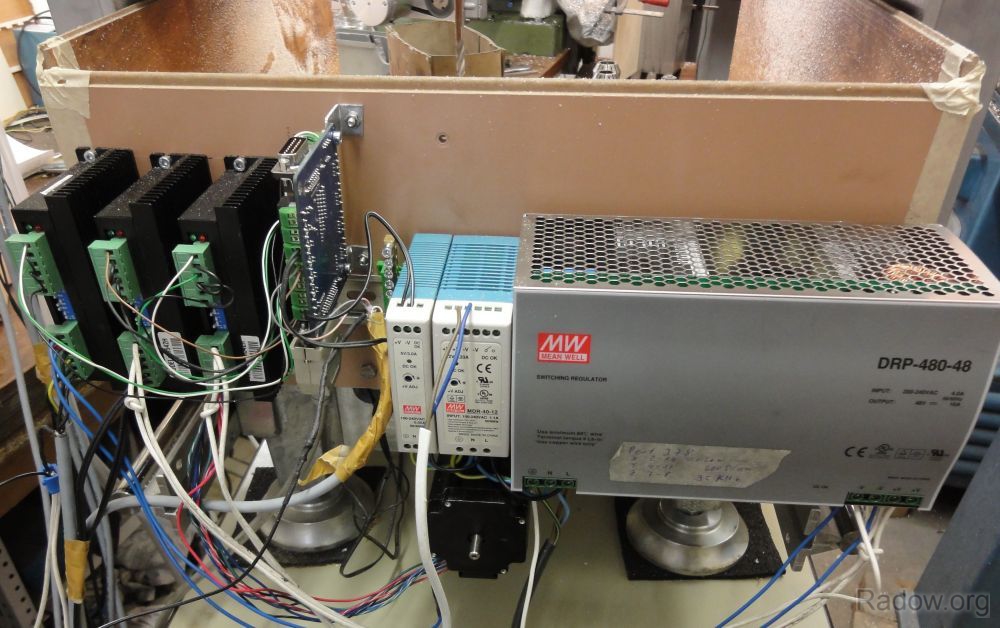 Layoutstudie des Schaltschranks mit Schrittmotorsteuerung und Netzteilen
Werkstückbearbeitung