Rainer Radow's Projects
Pardon - I have not translated that much content to English for now - please enjoy the pictures and videos!
Dodecahedron Shadow Hanging Lamp
This is a 1.45 x bigger lamp remix from michael3s original. I have made it from 3 mm MDF. For one lamp you need 11 ordinary side pieces and 1 top piece with the big bore.

I used 6x pre cut 3 mm MDF boards in the size of 200 x 400 mm. Cut as many connection pieces as you need and skip cutting it on the rest of the board layouts.

Assemble 11 pieces including the big bore piece. Use a hot glue gun inside the lamp for reinforcement. After everything is hardened assemble the 12th part without glue for bulb replacement.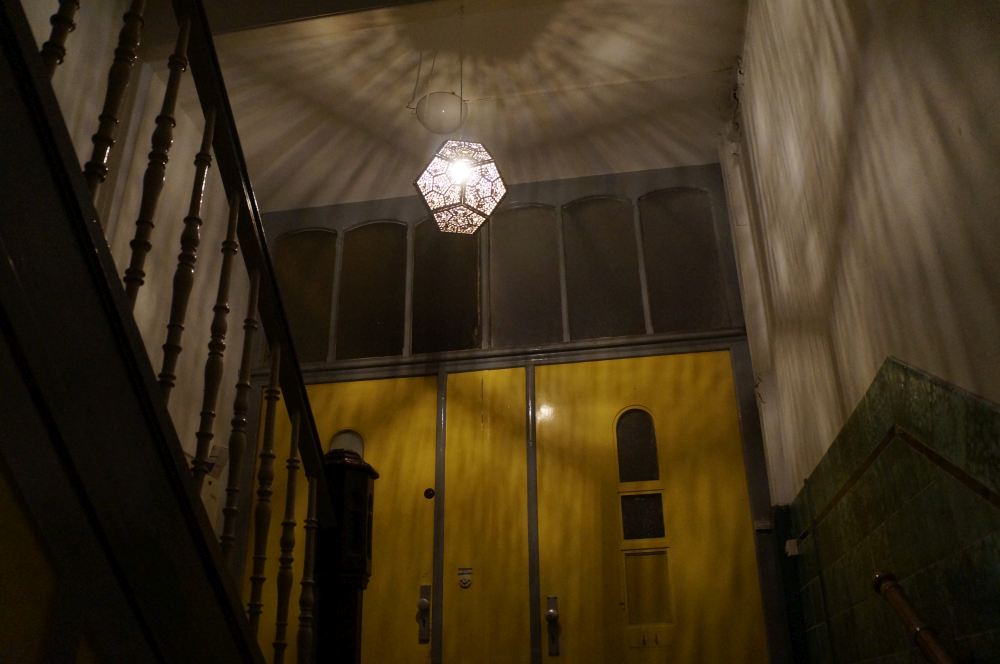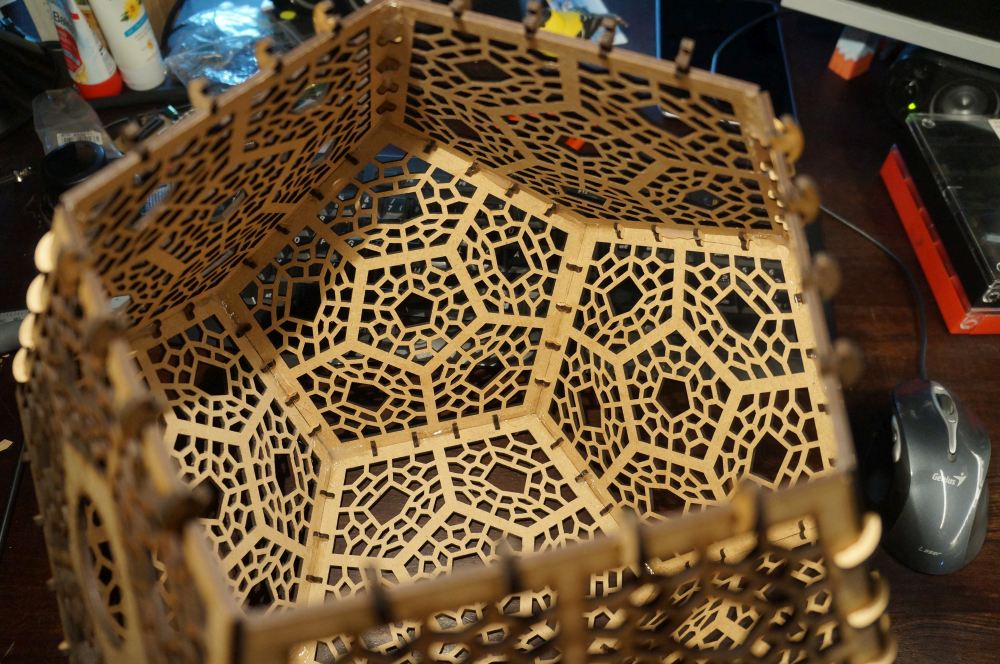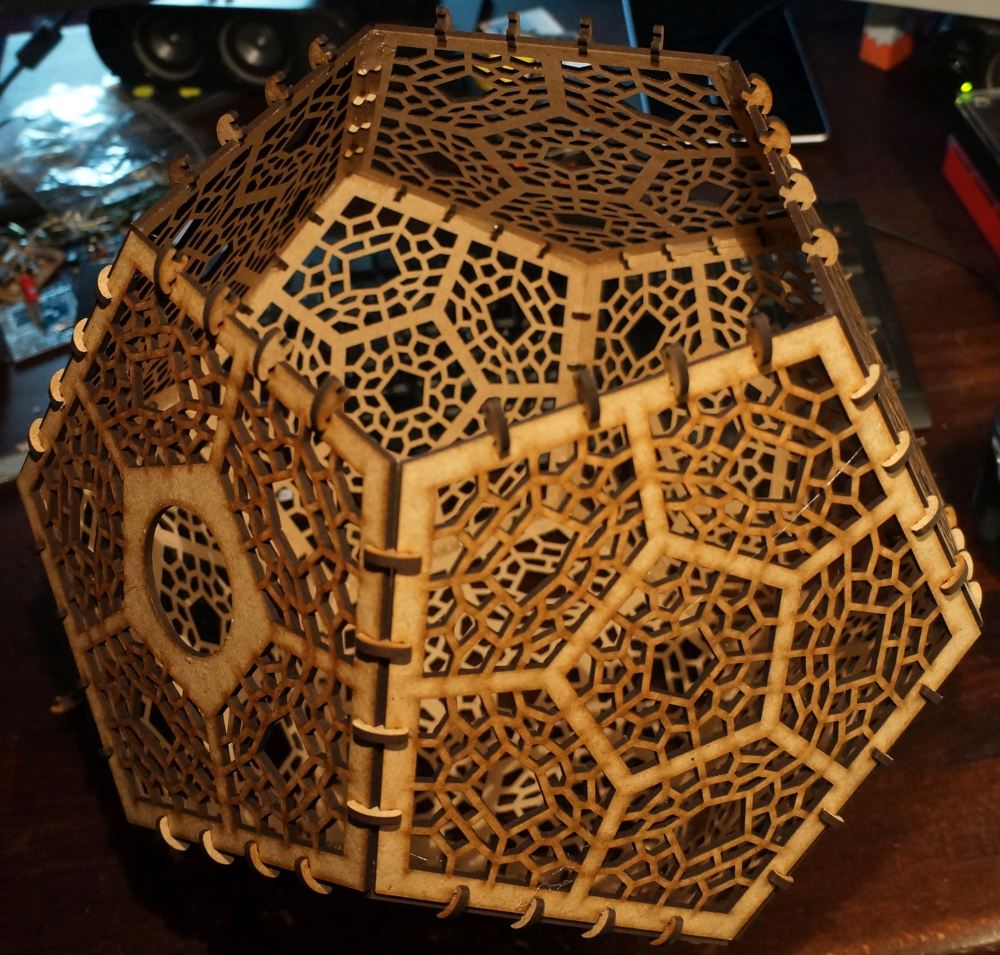 Downloads
Dxf-Datei 1 face-x-1.45.dxf
Dxf-DAtei2 face-u-deckelx-1.45.dxf